'Thank you so much Fred and Silvina! The Miami Yoga Teacher Training has changed my life in so many ways!"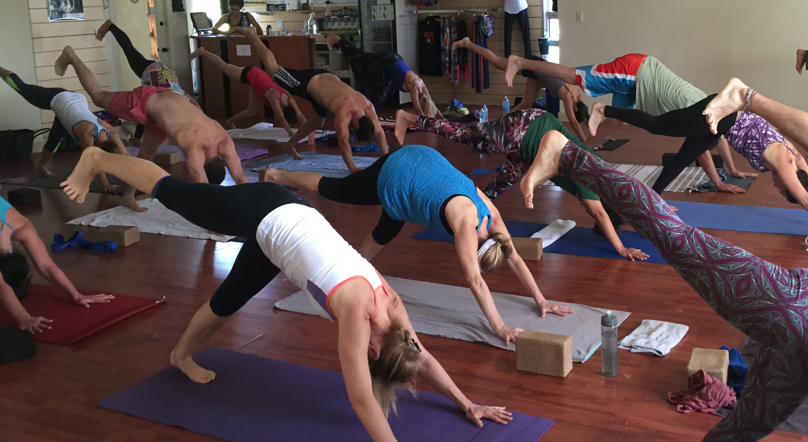 Miami Yoga's Teacher Training with Fred Busch and Silvina Camara is offered several times each year! Our next programs begin September 10 followed by January 14, 2017. If you want to change your trajectory and experience more power and strength in your life…check this program out!
Our Hot Power Yoga Teacher Training has trained many of the world's best teachers and yoga studio owners! Below are a couple testimonials received in last couple of days!
"So full of the feels. Today I graduate as a RYS 200 certified yoga instructor! The past 21 days have been intense, rewarding, and transformative.
I'm met some AMAZING people, learned so much about myself, deepened by spiritual path, and got stronger in the process. Thank you thank you to Fred Fred Busch and Silvina Camara Yoga for giving me the opportunity and confidence to begin and new and fulfilling journey." Stephanie Ruiz
"Fred! Hopefully in the (near) future I can complete the 500hrs with you! You've really taught me so much that I will be forever grateful. I can really feel the effects of my everyday practice and morning meditation, I even see some things from a different perspective and I am now more aware of my thoughts and reactions.
Thank you for sharing your knowledge with me and the whole class, and I couldn't be more happy to know that with every class or TT you do, you will impact and plant the same seeds you planted on me on to other people. I look forward to attend to another one of your classes and to keep learning in order to pass the knowledge on to my students and other people and make their lives better and happier.
I feel much more in synch with myself somehow and I feel that I am finally doing what my intuition has been trying to tell me all along. THANK YOU SO MUCH FRED !! For everything, even for torturing my shoulder ??"
Florencia Torre