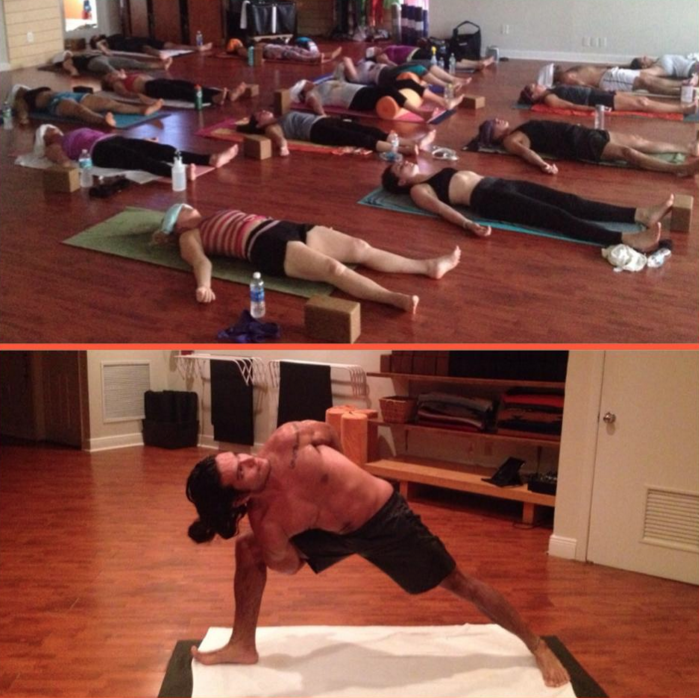 Miami Yoga Studios have nothing but incredible and amazing people teaching Yoga on our team!  This could not be more clear than with the powerful presence of River Horan teaching some of our biggest prime time slots!
Ryan River Horan is a born Yogi… incarnated to guide people physically, mentally and spiritually to growth.  Always interested in peoples well being and best interest, River is the true meaning of a great person!   Everybody is attracted to River's intention to do good in the world… his good nature is palpable!  This is combined with a powerful intelligence and ability to marshall a variety of resources to be of service to many kinds of people!
Both wise beyond his years and enjoying his youth, River has dedicated himself to expressions the human body's ability from running to climbing trees to Hiking the Appalachian trail, to rowing Dragon Boats to doing side crow pose off boulders in Colorado.  Throughout all of this is Rivers primary intention of experiencing life in the present moment on the edge of the comfort zone where River believes all growth takes place.
River Teaches at Miami Yoga in Brickell Studio Monday and Wednesday 6:30pm and Tuesday and Thursday 10:30am!  River graduated the Fred Busch Hot Power Vinyasa Yoga Teacher Training and from the Fred Busch YogaNutritionist™ Certification, an integrative nutrition study.