Complete Home Yoga Class – 'Sunset on South Beach'
A Full Yoga Class for Home Practice – 40 Minutes Hot Power Vinyasa Fred Busch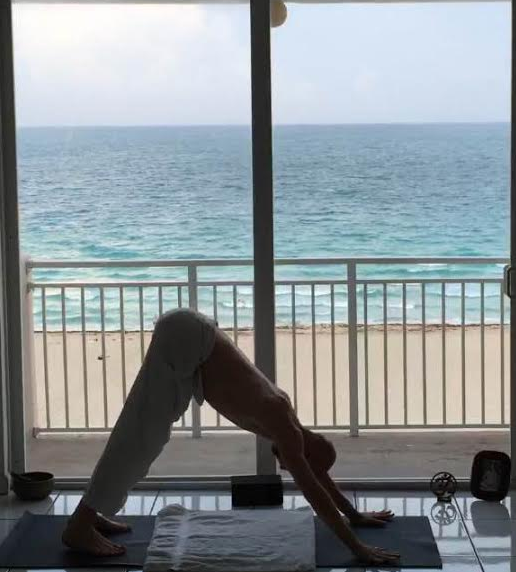 "When you practice everyday your body responds in so many ways! This 40 Minute Practice is designed with the practical power yogi in mind who wants to use their 40-45 minutes of daily practice in the most efficient way possible and get all amazing benefits of Yoga in daily life!"
Fred Busch

Filmed on Miami's famous South Beach. Fred Busch practices in a Miami Beach apartment to demonstrate Yoga being practiced in a home environment.
Join Miami Yoga founder Fred Busch as he guides you through a basic
Fred Busch Miami Yoga
sequence that starts with Cat and Cow and Sun Salutations and then develops into a nice Standing Asana Sequence and then Savasana and Final Meditation.
This sequence is for general use and daily home full yoga class for those who only have 45 minutes or so and want to experience all strong cardio and sweating part of Yoga!
THIS SET INTENTIONALLY DOES NOT BEGIN WITH ANY MEDITATION AND PLACES THE MEDITATION ONLY AT THE END. This was structured specifically to maximize the physiological benefits within the context of the mental and spiritual benefits which are developed throughout.
This class makes very little mention of injuries and ways to vary your practice with Fred Busch's Healing Sequences. If you have injuries that are aggravated by Yoga, for example Lower Back Pain, this sequence is not designed for you.
In all cases to make sure this program is safe please consult your health practitioner to get permission for vigorous exercise.
visit us for more information on all of our programs and international
hot yoga teacher trainings
.