Fred Busch Teaching Tuesday / Thursday / Sunday 10:30am & Wednesdays 6:30pm
Fred Busch is Teaching Tuesday and Thursday and Sunday 10:30am and Wednesday 6:30pm for entire month of July!  Join Fred or any of the absolutely amazing teachers at Miami Yoga for any class that fits your schedule!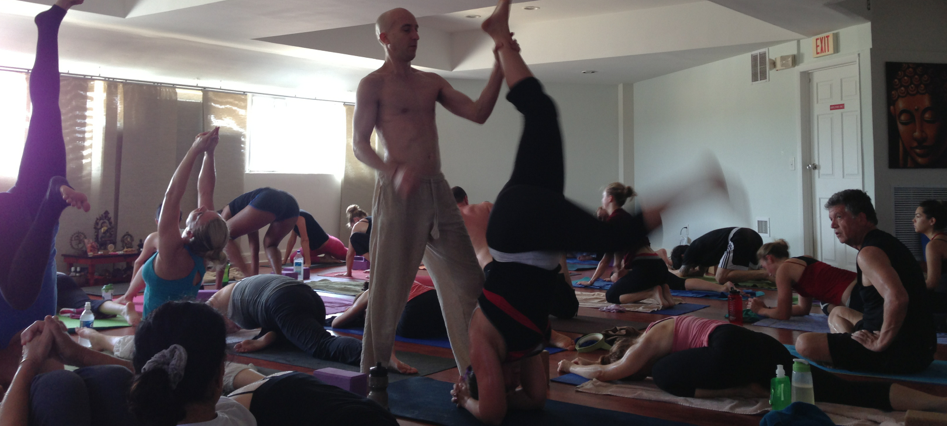 Hey everyone! We are so excited to announce that Fred is in Miami in July! While Fred is in Miami during his Hot Power Yoga Teacher Training, he will be teaching public classes at his home studio Miami Yoga!
Have you taken yoga before with different teachers?  Have you been experimenting with different styles of yoga looking for the one that resonates most with you?  Check out one of Fred Busch's public classes this month and see for yourself why Fred Busch Power Yoga is taught all over the world.
Want to lose weight?  Want to get into better shape than ever?  Want to learn how to meditate? There are many dimensions to yoga and the power of yoga brings benefits to many parts of our lives…some of them not foreseeable!
Join us at Miami Yoga in the Roads!  We are very close to Brickell and conveniently located for Coral Gables and Coconut Grove as well as Miami Beach!