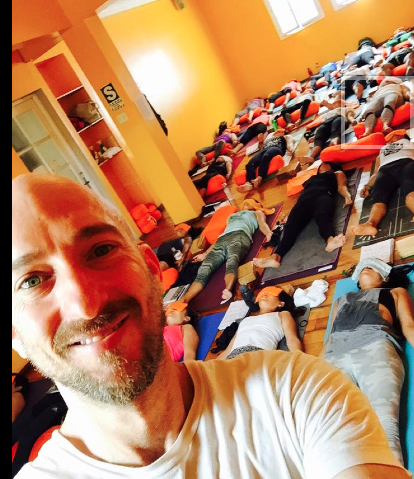 Miami Yoga and Fred Busch's Teacher Training Calendar
Teacher Training Calendar 2017 
Fred Busch and Silvina Camara co-direct Hot Power Yoga Teacher Training programs in Miami and Buenos Aires! In addition Fred leads his Hot Power Yoga certifications in Colorado at his Salamadhi Ranch.  Fred also teaches throughout Latin America in Ecuador, Colombia, Panama, Aruba, Argentina with Masters like Luana Hervier and Laurie Albarran.  Fred and his international partners instruct their Yoga Alliance certified course in both English and Spanish depending on location.  The following is the Teacher Training Calendar for 2017
This Training is the perfect way to help yourself grow personally and professionally!  Become a more powerful person in your life and see how your attitude and perspective can shift with just a little awareness and few skills!
2017
Jan.14th- MIAMI with Fred and Silvina Camara
Mar.4th- BUENOS AIRES with Fred, Luana Hervier and Silvina Camara.
Mar.25th- COLORADO with Fred and Silvina Camara
Apr.17th- LIMA Full Time Program with Fred Apr.22nd- LIMA Part Time Program with Fred and Alexander Landazuri
May 15th- LIMA  Advanced Program with Fred and Luana Hervier
June 24th- PANAMA CITY with Fred and Laurie Albarran
Aug.5th- COLORADO with Fred and Silvina Camara
Sept.9th- ARUBA with Fred and Laurie Albarran
Oct.2nd- DOMINICAN REPUBLIC with Fred and Laurie Albarran
Nov.4th- BOGOTA with Fred
Dec.2nd – MONTEVIDEO with Fred and Luana Hervier