Official Site – Miami Yoga Teacher Training and Nutrition Certifications Directed by expert author Fred Busch.
Dearest Fred: I don't have words to express my gratitude. Taking the course with you was a life changing process. I had always practiced yoga, but understanding all the physical, spiritual, energetic, and emotional side took my yoga to another level. You are an incredible teacher, not only for your knowledge but your human and spiritual side. I do believe God sent you to answer my email on time for me take this course. As I told you, doing the asanas in class, breathing, meditating and studying gave me the strength to keep moving forward!
Today had been a very rough morning, thank you for your compassion! If I can ever be of any help to you, please do not doubt on calling me.
Thank you and may God bless you!
E.E.
The Fred Busch Interview – ESPN YOGA on Fred's Life and Mission from Fred Busch Power Yoga on Vimeo.
Fred Busch's Miami Yoga is now permanently based at
Love Life Wellness Center
. Our Yoga Teacher Trainings and School of Plant Nutrition Health Coach Certifications are designed for students of all levels who want to improve their life.
 February 12th, 2018 in MIAMI
All Fred Busch trained teachers are specifically trained in Yoga Therapy to handle injuries and special needs. Fred's students own Yoga Studios in Miami and around the world, having been trained to treat all students with respect and with their best interest individually.
Fred Busch Says "By exercising every day and building some core strength, our will power gets stronger. When our will power gets stronger we often make better decisions about food. This translates into a stronger workout and even stronger will power. This transfers into even more intelligent food decisions. This is known as a positive feedback cycle and all we need to do to get on board is just START!"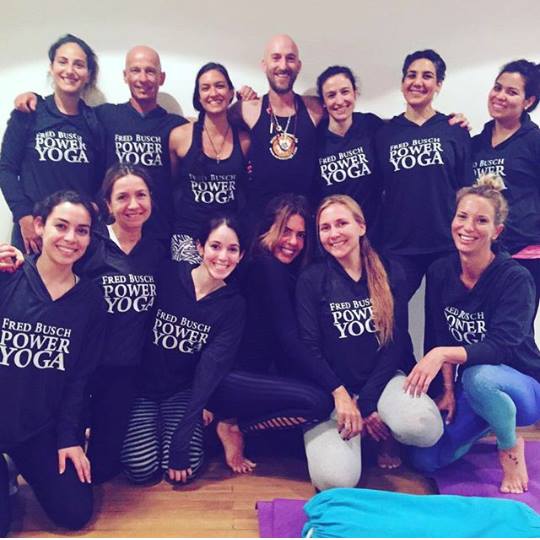 Miami Yoga is the premiere Hot Power Yoga Teacher Training Program in South Florida. Directed by Power Yoga Master and Meditation expert Fred Busch, our goal is to guide students and future yoga teachers and nutrition health coaches to a greater self-awareness, focus, and health. The Fred Busch Yoga Certifications offered at The Sacred Space in Miami and internationally around South America, offer a full spectrum program. Included in the curriculum of our 200 Hour program is asana, alignment, teaching techniques, history of yoga, yoga therapy, nutrition, massage, detox, meditation, pranayama. philosophy, chakras, kundalini shakti, anatomy, and much more. Fred offers the best of what he has learned from his Masters and with a deep humility and reverence teaches that which is most sacred in every yoga.

Learn more about all of the different programs offered see yoga teacher training program overviews.
Watch a video about what's involved and take the tour >>
Miami Yoga – Official Site of Fred Busch's Miami Yoga Hot Power Vinysasa Yoga Instructor Courses in Miami and around the World.  Miami Yoga is the home of the Fred Busch Hot Power Vinyasa system which focuses on delivering all the physiological benefits of yoga along with the deeper and more subtle and often times more valuable aspects of the Yoga practice like meditation and self-awareness.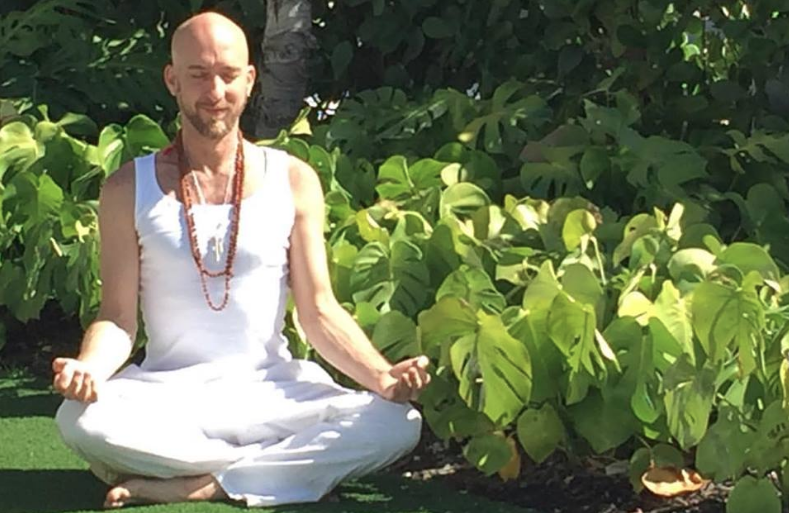 Miami Yoga Studio's owned and directed by Fred Busch have been open since 2001. In 2017 Fred's final Miami studio located in Brickell was sold to Vanilla Sky Fitness. Fred's original yoga studio opened in 2001 was called Miami Yogashala and was founded by Fred as a dedicated Ashtanga Vinyasa School. After several years of teaching the strict and traditional Ashtanga Vinyasa Yoga system, Fred started noticing that certain very valuable poses were not being offered to students due to the sequence structure. This meant that important benefits were not being delivered to students who could greatly benefit from them. Additionally, Fred discovered through his own injuries that there was no effective mechanism to heal within the the AVY system.   Fred began to advise certain students to refine their poses and sequences to create an environment that would be conducive to the body's healing. This development meant that Fred no longer was teaching traditional Ashtanga Vinyasa yoga, so he changed the name of his classes to Fred Busch Power Yoga. Now Fred Busch Power Yoga is taught all over the world in studio's owned by graduates and alumni of the Fred Busch Yoga Teacher Trainings.

Free Classes in Miami with Fred Busch this Week!

Hey everybody in Miami Fred Busch is teaching a few FREE classes for his Teacher Training graduates and the classes are open to the PUBLIC!

To celebrate the beginning of our Yoga Teacher Training in Wynwood we are having FREE YOGA CLASSES!  Join us 930am at Love Live Wellness Center for Free Classes of Fred Busch Power Yoga… taught by Fred!

Love Life Wellness Center is in Wynwood and is the home of the Fred Busch Yoga Instructor Course and School of Plant Nutrition.

Can't wait to see you all this week Miami!

If everyone likes the idea we will start to offer more free yoga classes at different times!